Prevention is when you can convince people to change their mind from embarking on the trafficking journey or provide information ahead of time so people who will one day become victims do not see slavery as an attractive alternative anymore, so they don't ever desire to be part of it.
We go to trafficking endemic areas and spearhead district-wide sensitization events and community-based education forums.
We help build capacity of law enforcement, transportation, and service industry unions to better identify and report trafficking victims.
We advocate on grassroots and the national policy level and work in partnerships with survivors, local community leaders, schools, immigration officials, key government agencies, and US embassies.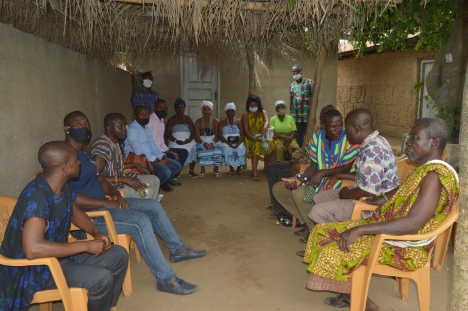 Human trafficking sensitization program in the Tongu District, Ghana.
Community trainings on prevention
People educated on modern slavery tactics
Prevention is part of rescuing.
Ready to Make a Change?
Engage by donating to prevent human trafficking in the world's most vulnerable communities!