Education is essential to ending slavery. We must stop it before it starts. Many unsuspecting parents believe their children will be given a better future because of false promises made by traffickers and slave masters.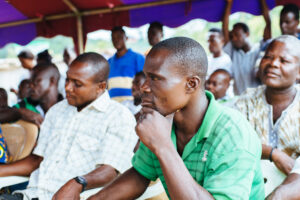 Through anti-trafficking videos, ENA has been able to implement an extremely effective sensitization outreach program in the Ghanaian transportation industry. This initiative has trained hundreds of taxi and bus drivers, and thousands of their passengers how to identify and report human trafficking situations.
In addition, we engage vulnerable communities through awareness-raising events that educate people on the common tricks and tactics used by slave masters. This empowers adults and their children to avoid being the next generation of slaves.
Our goal is to prevent 500,000 people from becoming trafficked or enslaved by end of 2020.
We employ many resources to accomplish this objective; including the Anti-Slavery PEERD Model of Prevention that educates people on the tricks and tactics traffickers use to exploit victims. The program also trains people on five steps to fight slavery. We accomplish this in community-based education forums and sensitization durbars.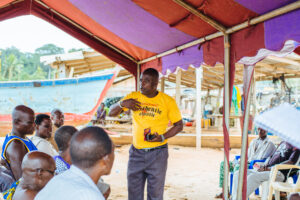 We also provide ENA's livelihood, anti-poverty, and job creation programs to help people overcome severe poverty which is the greatest cause of modern slavery.
We have developed and implemented the Trafficking-Free Road Campaign and other media and advocacy campaigns, and have established the ENA trafficking hotline and produced the ENA Anti-Slavery Manual.
Our on-going efforts to build local law enforcement capacity is a vital part of our growing success. On a national lever, we influence policy, legislation and national plans of action (NPAs) to combat human trafficking in the countries where we serve.
Watch the video: