Kwabena: Human Trafficking Survivor Update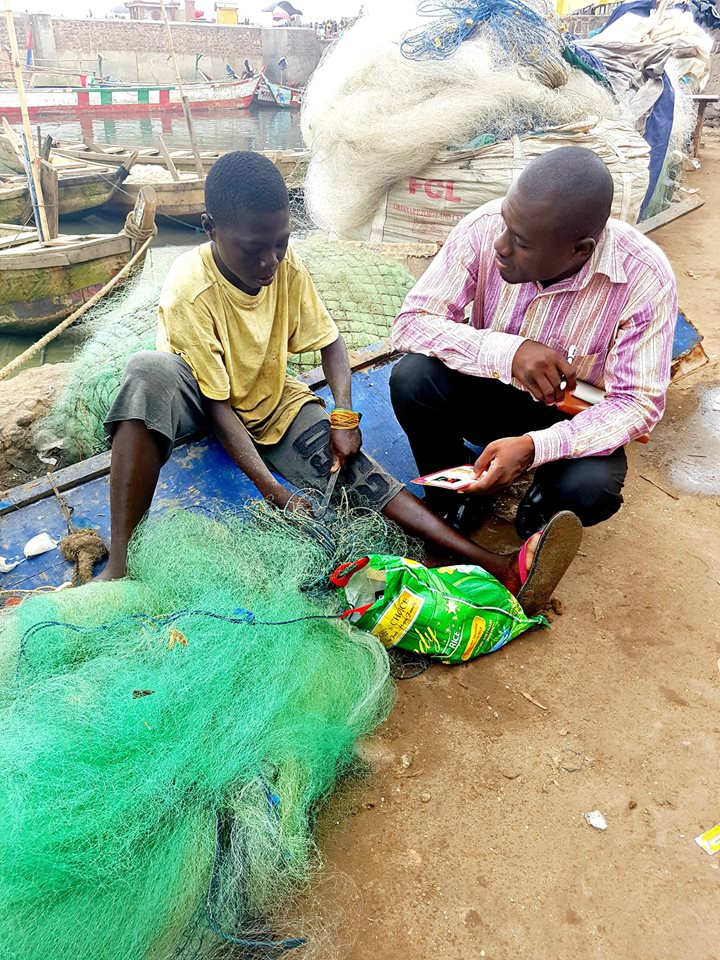 Kwabena (name changed for his protection) was sold as a child slave at the age 5 for only $6.40. He spent 9 years as a fisher boy on Lake Volta in Ghana which has now become a hub for child slavery and forced labor. He worked, unpaid, from 4am to 10pm and was only given enough food to keep him alive.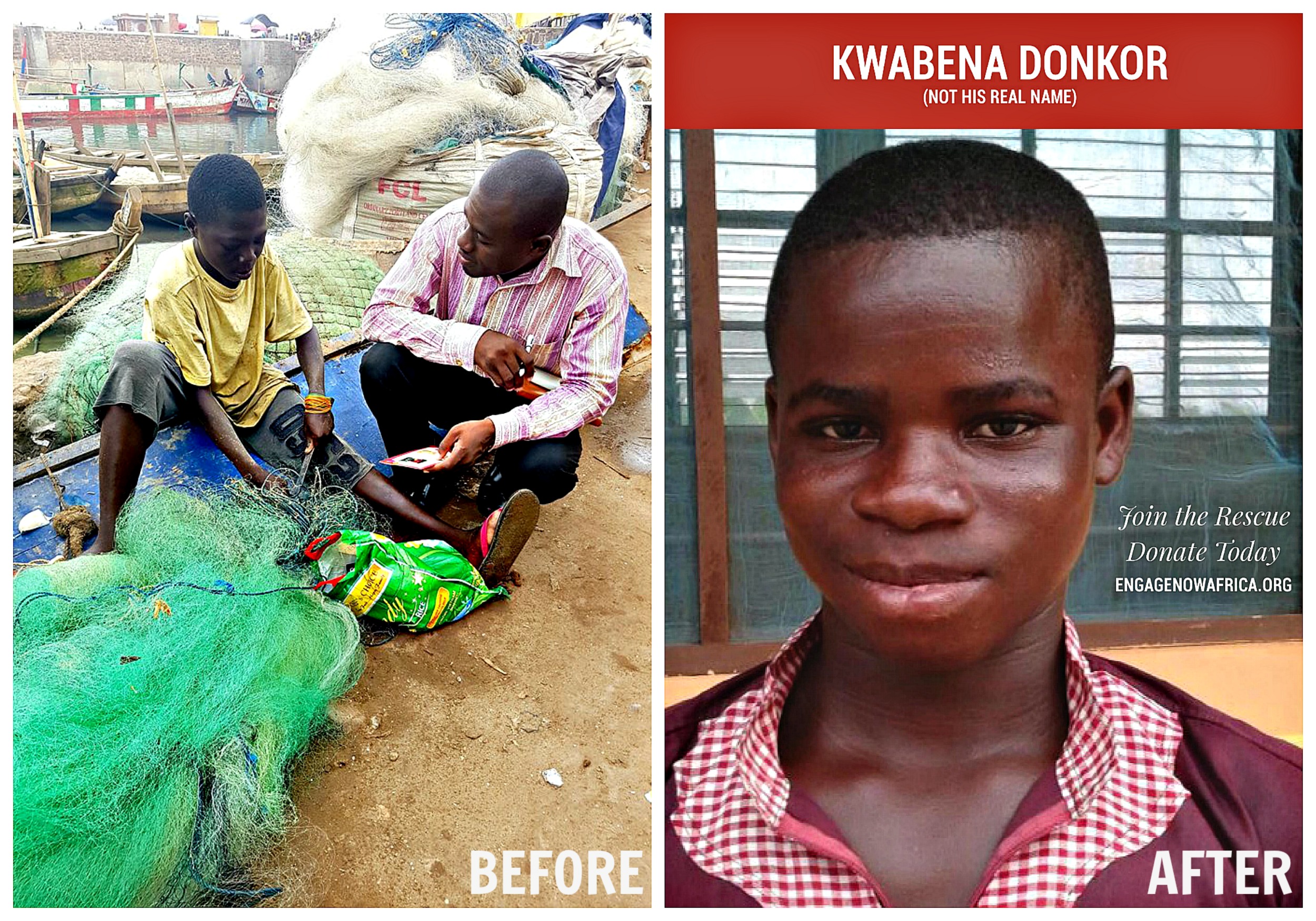 We found Kwabena working on the lake (pictured above on the left) and rescued him from modern slavery. He is now undergoing physical and mental rehabilitation, and has started attending school for the first time. Kwabena hopes to someday have a career and enjoy family life again.
Although Kwabena has been rescued, there are an estimated 20-40 thousand children still trapped in slavery on the same lake. If you would like to donate to these rescues, please consider visiting our donation page today.